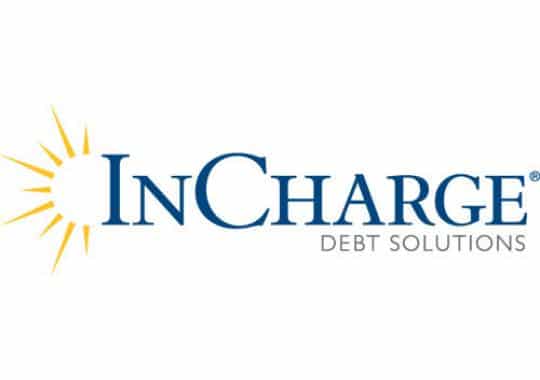 Helping the Everyday Consumer Get Out of Debt
InCharge Debt Solutions is a nonprofit entity that works with consumers that are struggling with debt. Unlike other debt solutions, this company will not suggest that their clients take out a loan.
The initial assessment of a person's debt is completely free and this is a great way to see if it is possible to end the burden of debt you currently have. In fact, the company states that their clients are typically debt-free within 3 – 5 years of following their program. Before delving into what the company offers, let's take a look at the company themselves.
Who is InCharge Debt Solutions?
InCharge opened their service in 1997. Located in Florida, the company currently holds an A+ rating with the Better Business Bureau and is highly rated amongst those that have followed through with their program.
The members of InCharge have over a decade worth of experience and adhere to the standards set by the NFCC and the COA. The company has helped over 1.2 million clients get out of debt and offers an initial free assessment to potential clients.
Perhaps the biggest benefit of the company is that they are a nonprofit organization. While payments will still need to be made if a client chooses to utilize their debt management program, the fees charged are low and are regulated by the state. This means that payments are typically under $50 and in some circumstances, there will be no fees attached at all.
How the Credit Consolidation Service Works
First, debt counseling will take place. During this time, your most recent credit report will be obtained and a financial expert will assess your situation. This will lead to you knowing what path to take to eliminate your debt and more importantly – how long it will take.
A common option offered by InCharge Debt Solutions is the Debt Management Program which will consolidate all of your debt into one monthly fee. This does not occur with a loan, so no further debt is accrued during this time. Instead, InCharge will contact your creditors and begin to negotiate with them so that your payments are lowered. This will ensure that:
Interest and monthly payments are lowered
Late fees are waived
Collection calls and letters are reduced
Now, one monthly payment is made to InCharge only. From here, the company will disperse the money to all of your creditors to ensure that you maintain all of your necessary payments. By doing this, there is never a reason to miss a payment or forget to pay a bill. Typically, your one monthly payment is less than paying each creditor individually. This program's biggest benefit is that you will know the exact date you will be debt-free.
Educational Services
Those that choose to work with the company will also be opening the door to an abundance of educational services. By talking to a counselor over the phone or by watching their informative videos, clients will learn all about:
Budgeting: Not only will clients learn how to budget, they will also understand what led them to the debt problem that they currently have.
Credit: Learn about how credit works, interest misunderstandings and when the right time to utilize credit is.
Home: Mortgages, expenditures and various other important home-based finances are taught so that you can fully understand what it takes to remain debt-free.
Bankruptcy Services
Bankruptcy may be the only option for a person to get out of debt. When this occurs, a person will have too much debt that even a consolidated monthly program simply would not be feasible. However, there is an in-depth assessment that is done by InCharge to determine if bankruptcy is the right course of action for your circumstance. If this is the case, the company will be able to help.
InCharge can help with all of the pre-filing requirements as well as the pre-discharge education that is required during bankruptcy. This will all be done in accordance to the Bankruptcy Code so that you can proceed on your route to your new life.
Housing Services
Those that reside within the state of Florida will be able to utilize InCharge so that they can avoid foreclosure. The following items will need to be provided:
Billing statement
Bank statement
Mortgage statement
From here, the company will begin to determine long and short term means in which a client may be able to avoid the foreclosure process.
Free workshops are given by the company every Saturday so that potential homebuyers can learn more about the buying process and what they will need to obtain a loan. Furthermore, these workshops teach buyers about what type of financial hardships they may have when purchasing a home and what they can do to manage the costs so that they stay out of debt.
There is also pre-purchase housing counseling available that will help a person understand their current financial situation and determine if buying a home is possible.